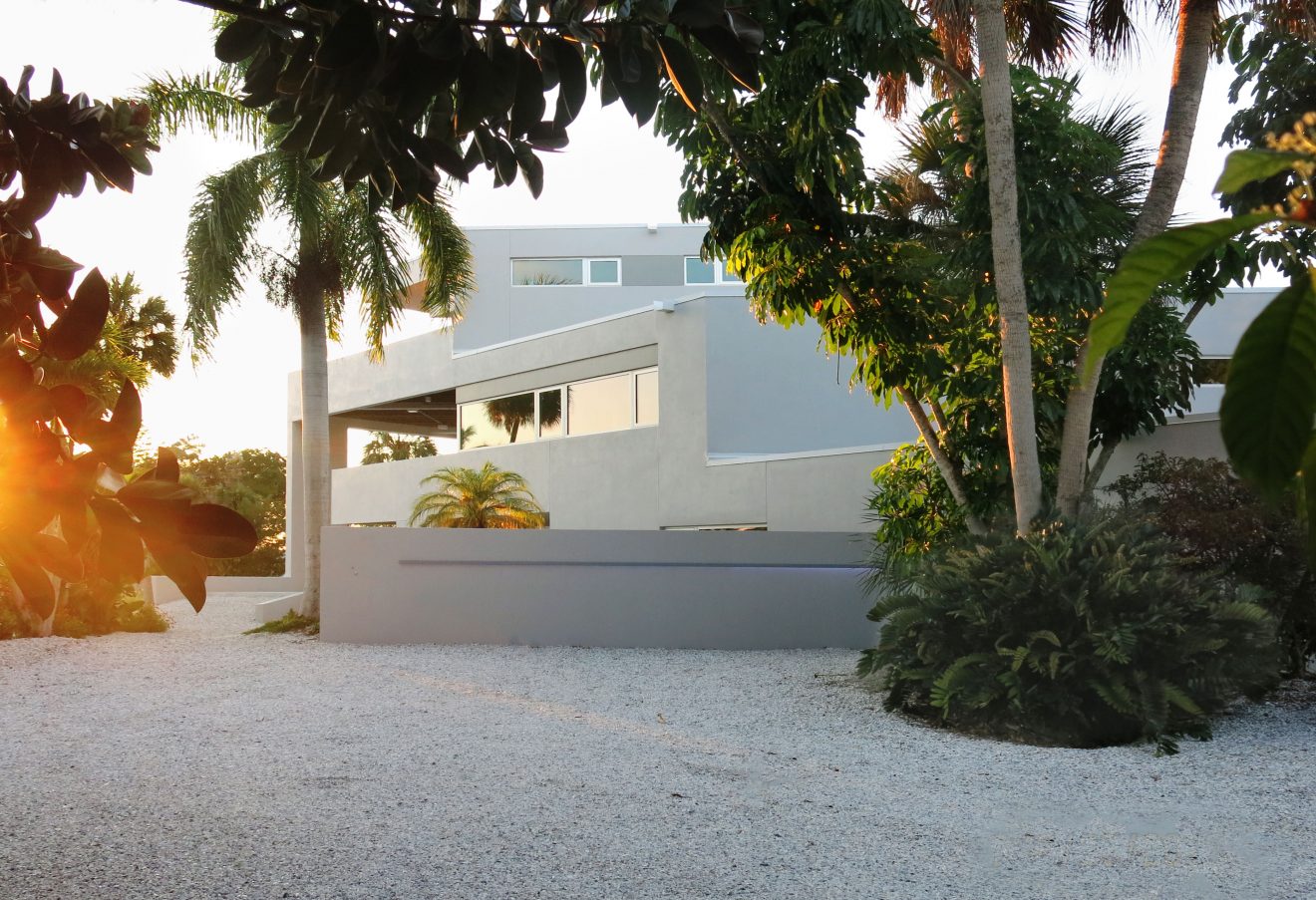 Installing Custom Light Fixture at the Butterfield Residence
Design can range from a big picture to the smallest detail. One is not more important than the other, rather, it is more appropriate to think of the two ends of the spectrum to be in symbiotic relationship. While designing a residence, for example, the process begins with a general concept of program and schematic planning but always keeping details in mind.  Perhaps the client wants a view from a specific room, or certain fixtures in a bathroom, the design will work around those needs. Towards the end of design, focus is shifted to the details that will enhance the beauty and functionality of the residence, but always keeping in mind the integrity of the larger scope.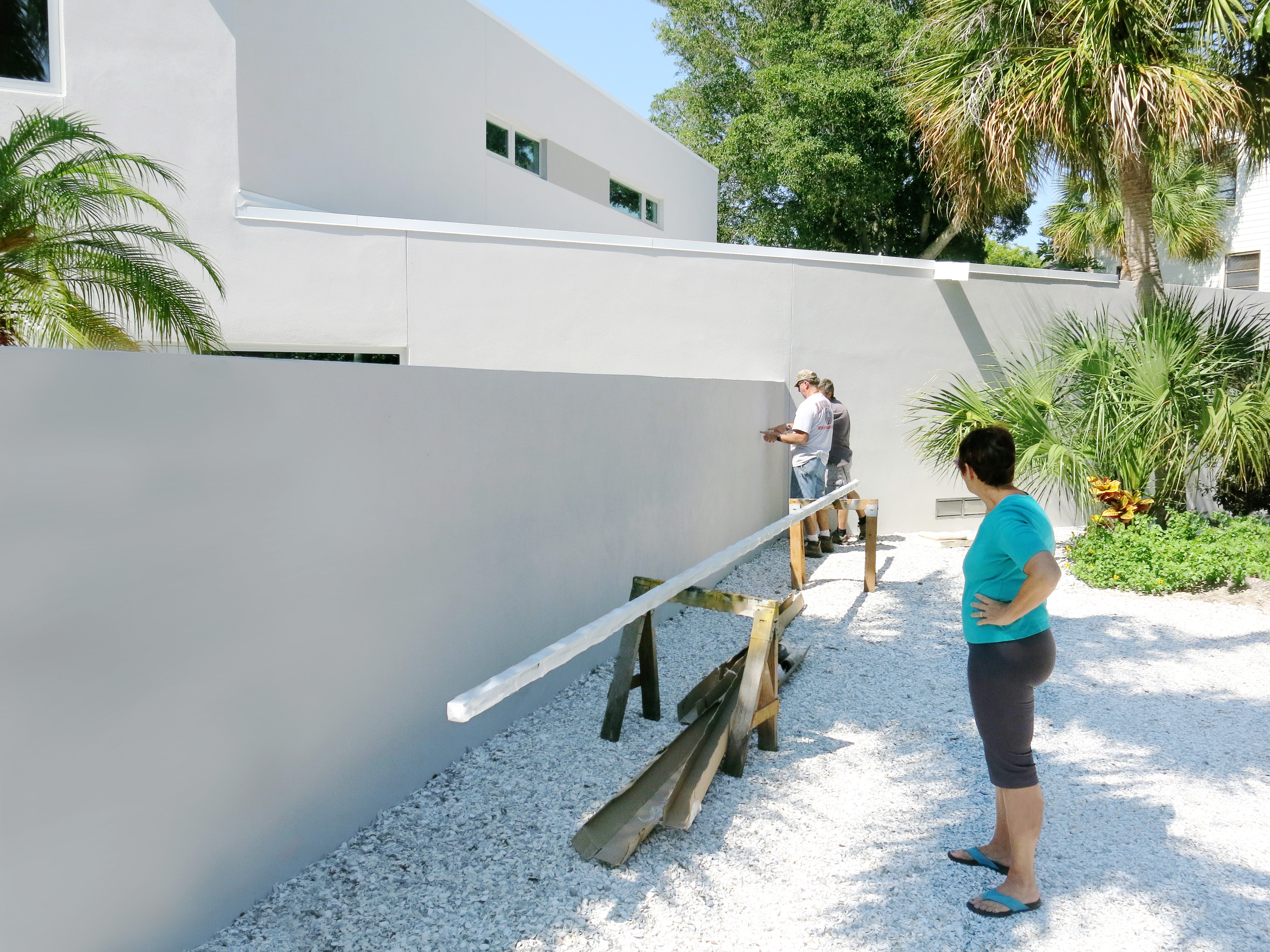 For the Butterfield residence, an angled site wall and landscape make an entry threshold to the rest of the site. The clients wanted lighting on the site wall for safety and aesthetic reasons, so meticulous planning began in the Lunardi fabrication shop to create a custom light fixture that would call attention to the site wall but incorporate flawlessly into the overall design.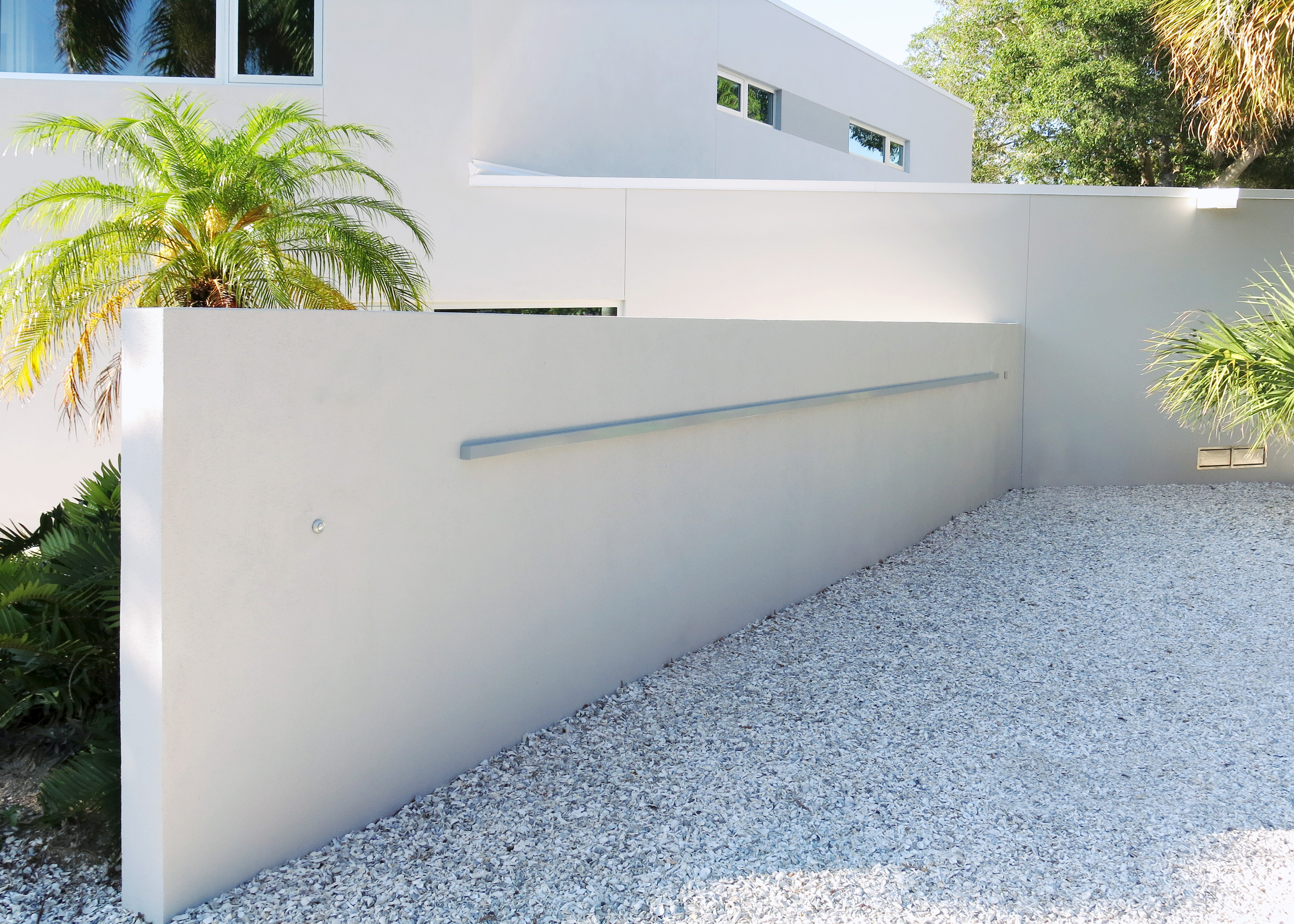 The light fixture was created with welded aluminum and LED lights. The design allowed enough light for visibility but did not overwhelm the entry way.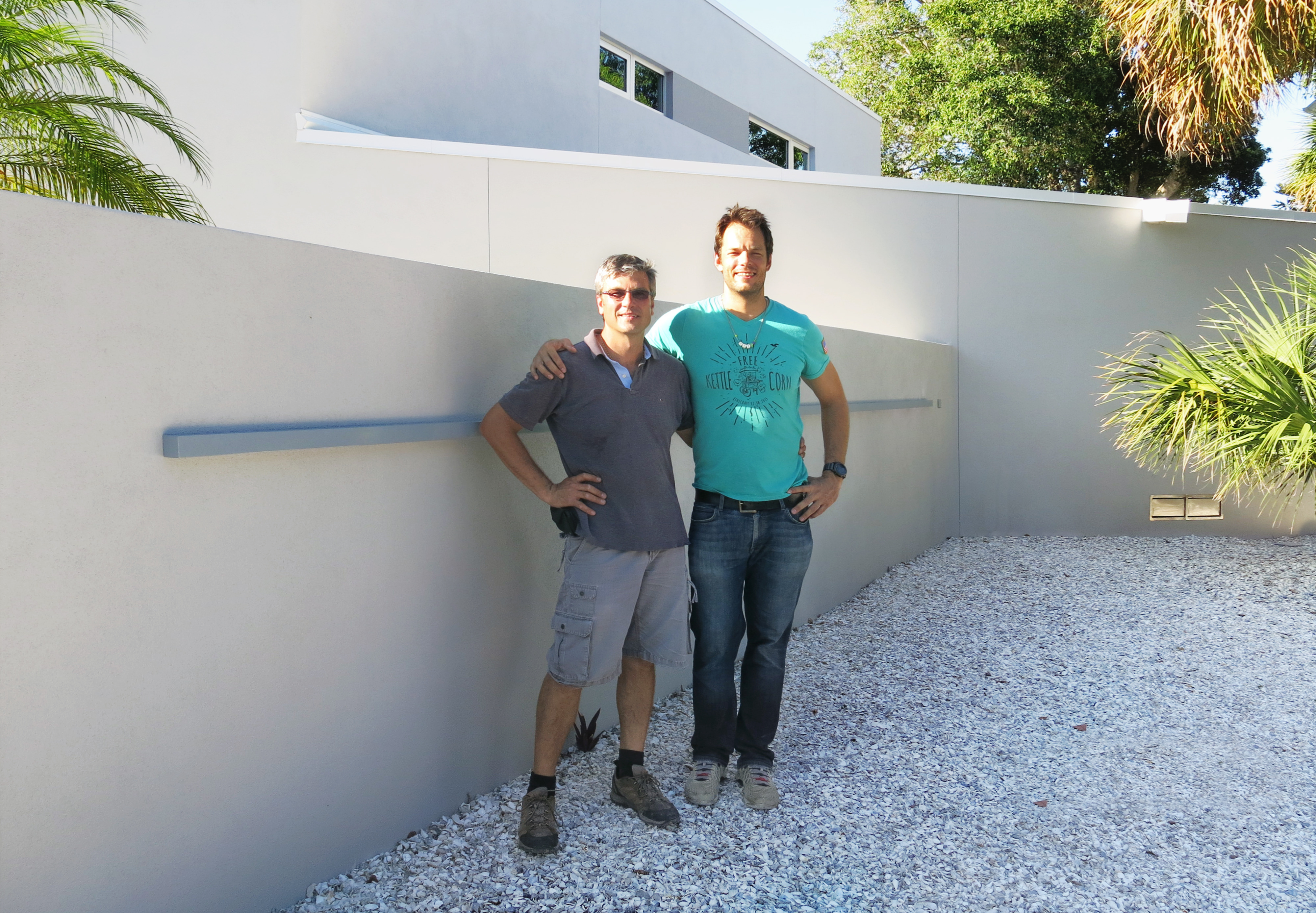 One of the immediate goals of Lunardi Architecture is to become actively involved in fabricating details such as this fixture for all custom residences. Not only does it provide absolute control for both the client and architect, it makes the end result much more rewarding.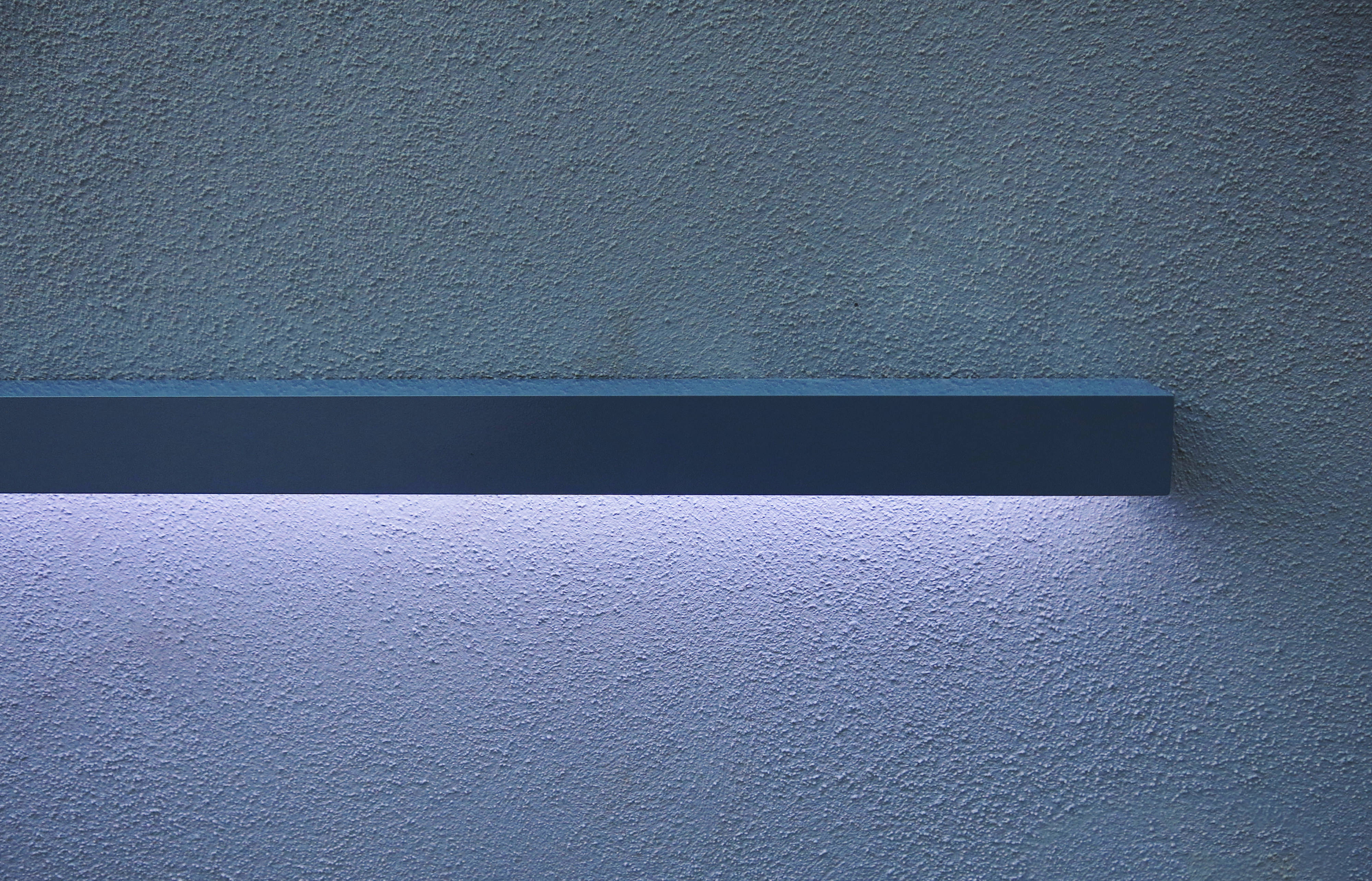 When a careful balance is maintained within design, a building becomes so much more than a building. It becomes an experience. As humans, the way architecture is experienced is one of the most important goals to achieve. From floor plan to light fixtures, all design decisions are geared towards the experience.